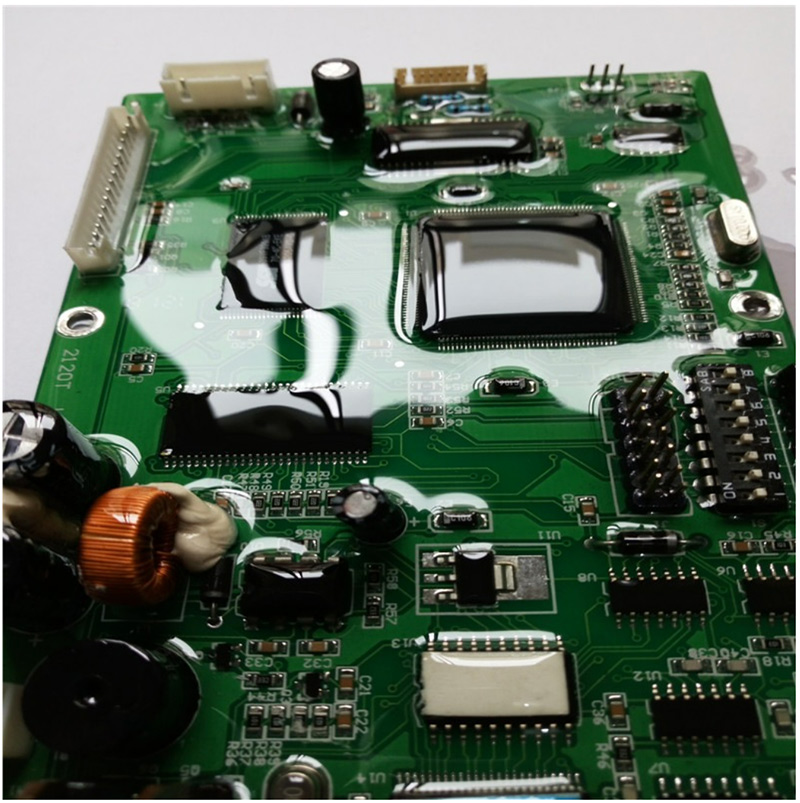 YMS PCB is offering the below service since 2000, electronic assembly (PCBA), hardware or embedded software design (PCB design and layout), PCB supply (PCB fabrication), pre-compliance EMC testing. We can turn your ideas into reality based on ISO9001 certification and IPC-A-600 & IPC-A-610 compliant production facilities.
Pls contact us at sale[email protected] for your PCB/FPC/PCBA/FPCA/STENCIL/ASSEMBLY service.
Product Parameters
Layers: 12 layers
Board Thickness: 2.0mm+/-0.2mm
Copper weight: 1/H/H/H/H/1/1/H/H/H/H/1 OZ
Material: FR-4 TG 150
Min Holes: 0.2mm (8mil)
Minimum Line Width/Clearance: 0.01mm/0.01mm (4mil/4mil)
Board Size: 130mm X 110mm
Aspect Ratio: 10:1
Surface Treatment: ENIG (gold thickness 2u") + selective hard gold plating on the keypads
Applications: automotive industry
Impedance Control: Yes, 50ohms for single-end and 90 ohms for diff pair
Solder mask color: green
Silkscreen color: white
Standard: IPC-II
Certification: TS16949 certification
BGA size: 8x6mm with resin plug holes
Product Features
This is a 12-layer PCB using in the automotive industry made by YMS PCB who focus on PCB/PCBA/circuit board production for over 20 years.
We have been providing PCB assembly one-stop solution to the customer since 2000, with low price and competitive price.
We have over 20 years of PCB&PCBA OEM/ODM experience.
Our full turnkey service includes Printed Circuit Board (PCB) Design & Layout, PCB fabrication, components sourcing, PCB assembly (PCBA)
Pls contact us at [email protected] for your PCB/FPC/PCBA/FPCA/STENCIL/ASSEMBLY service.