Pcba/Smt/Smd Stencil Without Frame
PCB stencils are usually created from the same design files with manufacture the PCB. If using the Gerber file, the Top Paste (.GTP) and Bottom Paste (.GBP) files will be used. The original stencil was made of iron/copper, but later stainless steel replaced them, which is now the stencil (SMT Stencil).
According to the production process, the SMT stencils can be divided into Laser Stencil, E.P. Stencil, E.F. Stencil, Step Stencil, Bonding Stencil, Ni.P. Stencil, and Etch Stencil. Stencil production processes are chemical etching, laser cutting, electroformed. The thickness of the stencil determines the paste density. The typical thickness includes 0.12mm and 0.15mm.
Pls contact us at [email protected] for your PCB/FPC/PCBA/FPCA/STENCIL/ASSEMBLY service.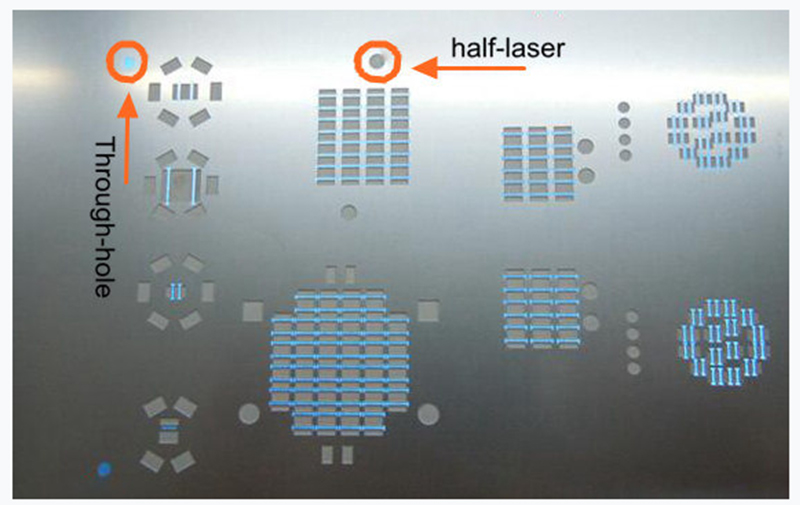 Product Parameters
Fiducials are positioning points for automated stencil machines. The diameter of the fiducials is usually 1mm with a 3mm solder mask opening. We offered three options: none, half-lasered, and lasered through. Half-lasered is a sunk bump, lasered through is a through-hole. Half-lasered is for automated stencil machines.
Lasered through is for hand solder or semi-automated stencil machines. Please note that if you choose half-lasered or lasered through, but there are no fiducials inside, we'll ignore this option.
Product Features
YMS is a manufacturer of SMT Stencil for PCB and Stencil. Our stencil thickness is mainly:
0.10, 0.12, 0.13, 0.15, 0.18, 0.2, 0.25, 0.30mm. Generally, the denser the IC pin is, the thinner the stencil is. We usually use 0.10-0.15mm stencil thickness (red glue stencil 0.15mm). If there are special requirements, please contact us! We can produce according to your specified thickness.
Pls contact us at [email protected] for your PCB/FPC/PCBA/FPCA/STENCIL/ASSEMBLY service.