YMS PCB Offers Single-Sided, Double-Sided FPC And Multilayer Fpcs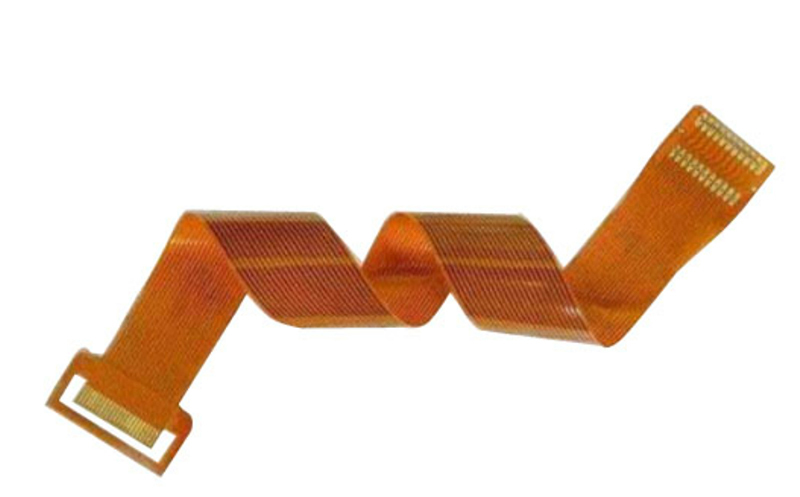 Product Parameters
Layer count: 1 layer with impedance control and PI stiffer
Material: PI (Polyimide) + yellow cover layer + 3M467/DESA tape
Structure:

Board size: 39.95 x 76.56 mm
Minimum line width / line distance: 0.05mm / 0.05mm (2mil/2mil)
Min hole: 0.15mm (6mil)
Thickness: 0.15mm ± 0.03mm
Stiffer: 0.1 mm PI stiffer on the bottom side
Surface treatment: ENIG (immersion gold) "1u"
FPC Product Feature
Flexibility: Firmness and repeatable flexibility are helpful for special forms of electronic assembly that can be designed into 3D structures.
Space utilization: Flexible boards can replace many point-to-point connection parts, connecting lines that cannot be connected in different planes, thus simplifying design and increasing space utilization.
Application Of FPC
1. Computer and External Equipment: HDD, laptop, transmission line, printer, scanner, keyboard, etc.
2. Communication and Office Equipment: cell phone, photocopier, fiber-optic switch, laser communication device, etc.
3. Communication Electronic Equipment: camera, CVCR, LCD with plasma TV, etc.
Pls contact us at [email protected] for your PCB/FPC/PCBA/FPCA/STENCIL/ASSEMBLY service.